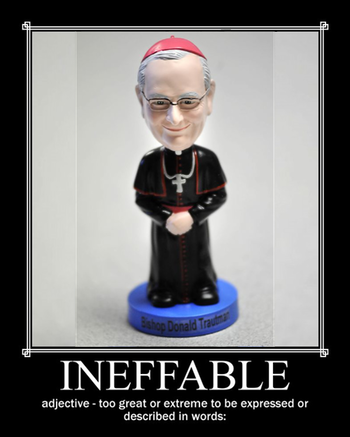 Rudy, the Erie Zoo's late, great gorilla, had one. So did former Gov. Tom Ridge, who maintains a home here.

Many of baseball's biggest names and some presidents and celebrities have them, too.

Now Erie Catholic Bishop Donald W. Trautman is among those immortalized in miniature with a bobblehead.

Trautman said the likeness is "pretty close."

He received his figure with the shaking noggin during an annual diocesan gathering for priests held around June 24, which was Trautman's 75th birthday.

"I was surprised," he said.

He said he was given a box to open during a dinner and found the smiling bobblehead inside.

Each of the 13-county diocese's priests also received one of the bobbleheads.

"It was a sign of special friendship, and I appreciate the gesture. … It was a very creative gift," Trautman said.

The Rev. John Detisch, pastor of Erie's Sacred Heart Catholic Church, was the priest responsible for the bobblehead. He was out of town Tuesday and couldn't be reached for comment.