Not sure how I missed this news, but I was reading long time blogger Father Thomas Dowd's blog last night and his latest post on having to buy episcopal clothing. Looking back through his posts I discovered that on July 11th he was named an Auxiliary Bishop for Montreal. This is so cool. I have been reading his blog "Waiting in Joyful Hope" for as long as I can remember.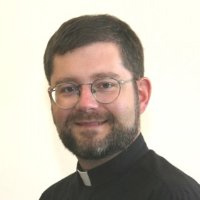 I do wonder if he is the first priest-blogger to become a bishop? Anyway congratulations!
He will be ordained a Bishop at Mary Queen of the World Cathedral on September 10, 2011, at 7:30 p.m a day before his birthday.