I do wonder what non-Catholics think of Catholic Nativity scenes before Christmas? It is a small "t" tradition for Catholics to not place the baby Jesus in the Nativity until Christmas/Christmas Eve.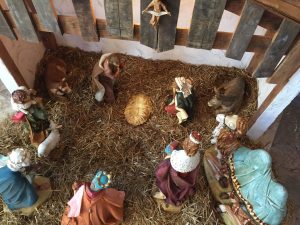 I knew it they don't have Jesus!
404 Jesus not found.
Apparently Jesus wandered off when he was 12 and as an infant.
You would think as rich as the Vatican is they could afford baby Jesus statues.
Is this the Catholic version of Where's Waldo?
What are your suggestions?
Photo Credit: USSCB