WASHINGTON (Roto Reuters) — The Department of Defense announced June 3 that the Navy's newest Seawolf-class nuclear-powered submarine Jimmy Carter will be christened June 5 during an 11 a.m. ET ceremony at General Dynamics Electric Boat in Groton, Conn.
The submarine, Jimmy Carter, honors the 39th president of the United States. Carter is the only U.S. president to qualify in submarines. He has distinguished himself by a lifetime of public service, and has long ties to the Navy and the submarine force. He is a 1946 graduate of the U.S. Naval Academy, served as an officer aboard submarines while in uniform, and served as commander-in-chief from 1977-1981. Carter's statesmanship, philanthropy and sense of humanity have made him one of the most influential Americans of the late 20th
century.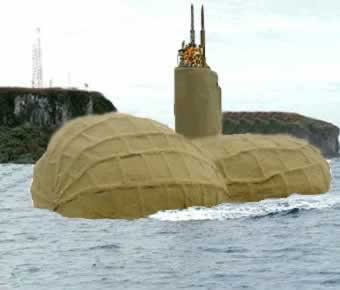 Shown here is the artist conception of the U.S.S. Jimmy Carter at sea.
As specified by Jimmy Carter and his daughter Amy the submarine carries no tactical nuclear weapons. The missile system carried is the new Paci-Fist missile guaranteed to pack a punch to those with peanut allergies resulting in possibly wiping one percent of enemy combatants with anaphylaxis. The peace-not-warhead delivers delivers weapons grade peanut butter (P-232).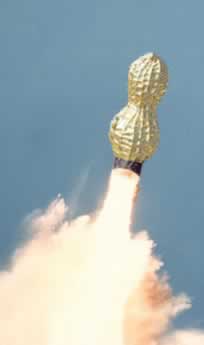 Mr. Carter initially requested that the submarine use solar power or an alternate fuel such as Billy Beer instead of a nuclear power plant. These ideas were rejected after explaining a submarine that could never submerge or where burps showed on on enemy sonar was of no use.
The Navy is especially glad to complete this project. During construction inexplicably inflations costs for all parts was between 19 and 20 percent. Mr. Carter himself negotiated deals for components from North Korea and Haiti which initially looked favorable but later fell apart. One effort to negotiate with suppliers in Iran fell apart when their Helicopters crashed in the sand.