From an article Acer has made smart beads to help keep count of Buddhist mantras
Taiwanese tech company Acer has made Buddhist prayer beads that can help keep track of recited mantras. The beads have a smart chip that tracks the number of times a mantra is repeated and displays the number on a smartphone app. (The chip senses how many times a user has rotated the beads through their hand. Each rotation marks one mantra.).

The beads also reportedly have the capacity for future features to be added, like electronic payments, or getting discounts from Buddhist shops and restaurants.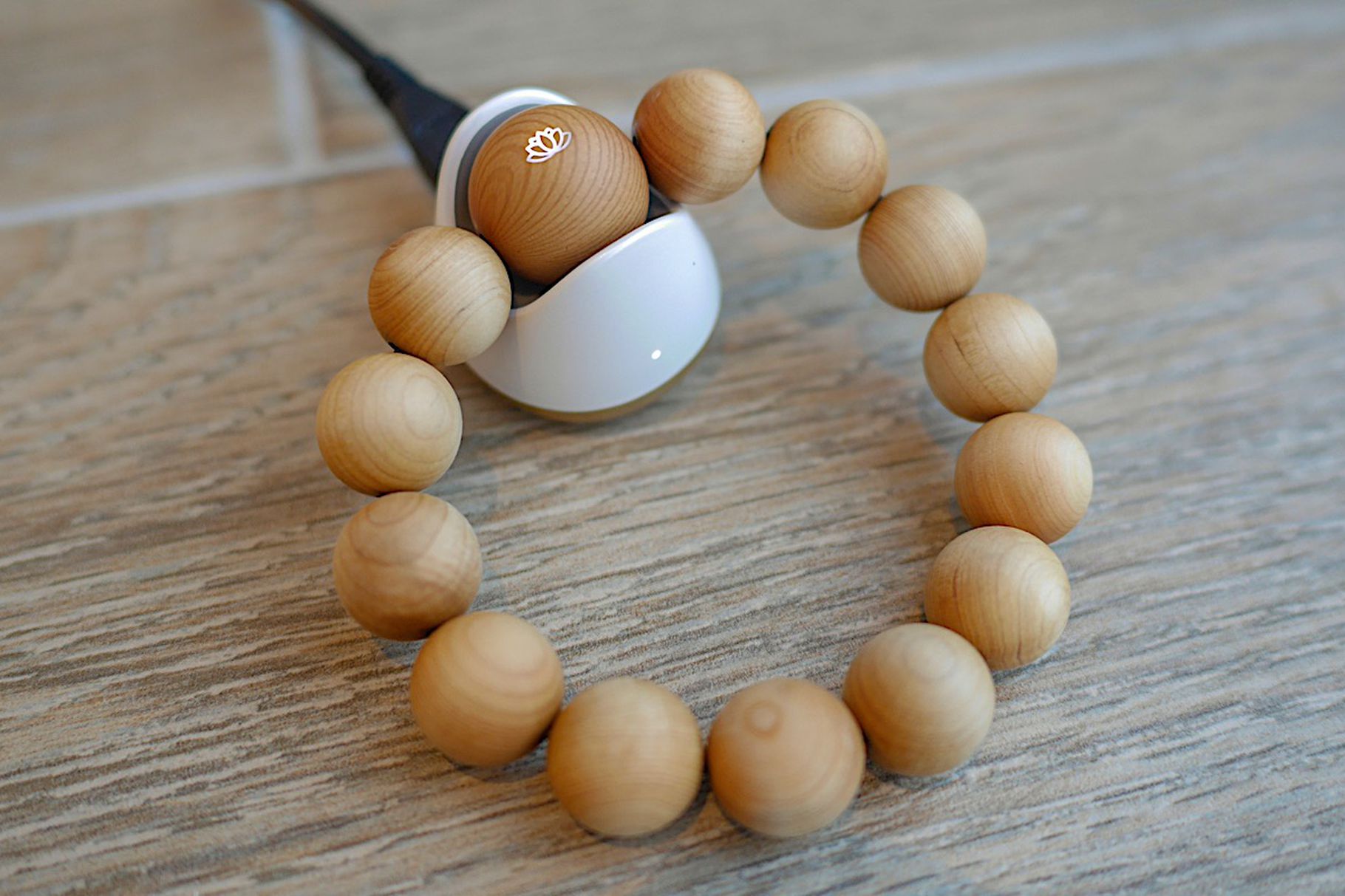 I could almost wish for a Rosary version of this.
Although I could also see it's use for reciting the Jesus Prayer. The Pilgrim in the Russian Orthodox classic The Way of the Pilgrim could have made use of this as he was given more and more repetitions of the Jesus Prayer to recite.
Now the Buddhist prayer beads version is rather odd in that electronic payments will be latter enabled. What? Perhaps PrayPal. Or maybe to pay for Pray for View.
Now what options would a electonic Rosary have?
Vibrates when it detects you have fallen asleep while reciting the Rosary. Your Guardian Angel will thank you since he won't have to pick up your slack.
Bead speed detection to remind you if you are praying it too fast to adequately meditate on the mysteries. Also being smart enough to detect if you are praying the Divine Mercy instead and make allowance.
Scriptural Rosary Mode. When you get to the large bead it narrates some scripture mathing the decade and the day of the week.
Set an audible clacking at a desired sound level to help future saints.
Another nun made strange, clacking noises in chapel. Therese did not say, but the good lady was probably either toying with her rosary or was afflicted by ill-fitting dentures.

The clacking sound really got to Therese. It ground into her brain. Terrible-tempered Therese was pouring sweat in frustration. She tried to shut her ears, but was unsuccessful. Then, as an example of her 'little ways', she made a concert out of the clacking and offered it as a prayer to Jesus. "I assure you," she dryly remarked, "that was no prayer of Quiet."
Built in GPS to detect if you are praying in a Church and gaining a Plenary Indulgence. Future versions will have "attachment to sin" detection.
Photo Credit: Acer via Engadget