With the recent intersection of technology and confession with the confession app, I was thinking of a different technology parallel.
"Inbox Zero" is an idea developed by Merlin Mann of 43Folders.com and looks at the skills, tools, and attitude needed to empty your email inbox. So the term of Inbox Zero has become rather well known as a goal many people have. Many people struggle with responding and managing their email.
People also struggle with sin and when you don't deal with it, it builds up and up and soon goes out of control. A nightly examination of conscience is a good way to keep track of your spiritual life and to make sure that it does not become cluttered with sin. But how do you clear away the sins?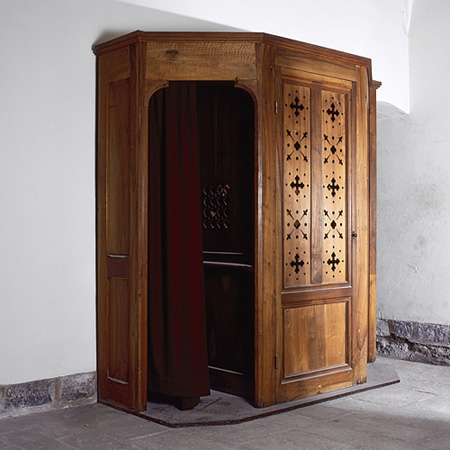 Sinbox Zero
Yes going to confession and confession all of yours sins after a good examination of conscience is the perfect way to get your sins down to zero and to receive the grace to help you to keep it that way.
Now if only temptations could be handled like a good spam folder where temptations are trashed before they get to you. But then again, confession and growing in holiness does enable a temptation filter that improves efficiency from a life of living the sacraments.