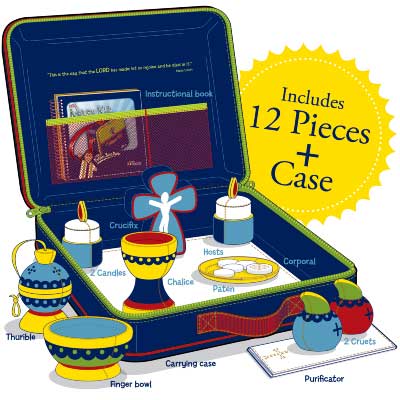 Here is a Mass kit for little boys by Wee Believers.. This is way cool.
Though what about dissident little girls who want to be priestesses? Surely someone can come up with with a women's priest kit which would include poncho, stunningly ugly stole, chalice made out of earthenware, home made hosts made out of material surely to crumble, and a subscription to the National Catholic Reporter.
Hat tip Marc via Twitter.