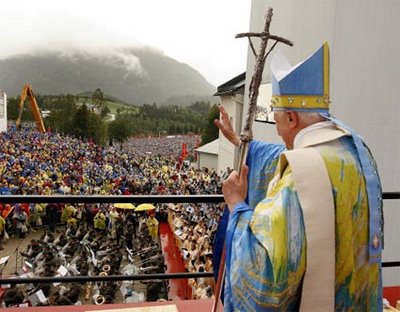 Before – with Bishop Piero Marini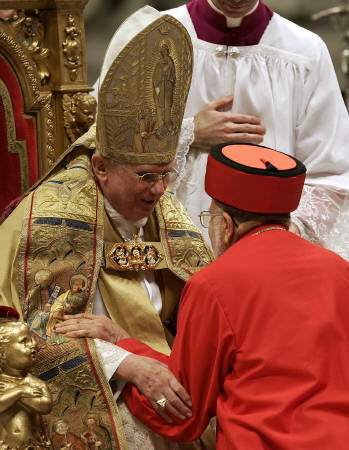 After – with Monsignor Guido Marini.
VATICAN CITY – Pope Benedict XVI elevated 23 churchmen from around the world to the top ranks of the Catholic Church hierarchy Saturday, telling them they must be willing to shed their blood to spread the Christian faith.
Wearing resplendent golden robes and a 19th century gilded bishop's hat once worn by Pope Pius IX, Benedict presided over his second consistory, bringing to 120 the ranks of cardinals who will eventually choose his successor.