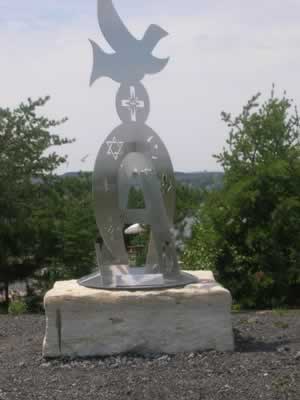 |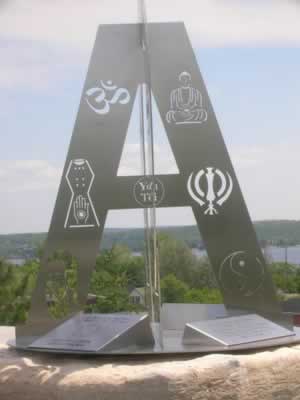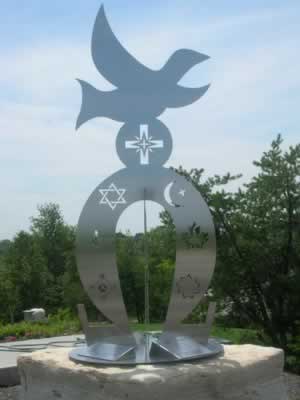 Via NYer at Free Republic is this monument sponsored by Les Jésuites de Sudbury.
Peace represented by a dove, a Christian Cross and the symbols in each of the letters A(lpha) and O(mega) represents the 12 current religions.
Well at least the is Cross is distinctly at the top. Instead of seeing this as a monument to syncretism we can give this monument other names such as "The Hierarchy of Truth" or "One faith to rule them all." Now those would be great plaques. I am sure some of my readers can come up with their own.
I must admit to not knowing what all the symbols stand for. Though one commenter at FR points out that the "hand on the dress" symbol represents Jainism (though they left off the swastika). I thought the "hand on the dress" symbol was the official religion of Bill Clinton.
Of course the symbols for Judaism, Islam, Buddha, and the Yin Yang are easily recognizable, less so are the ones for Baha'i, Omkar and I am not sure about the others.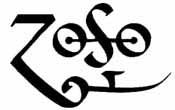 Though being a fan of Led Zeppelin I am rather upset that they forgot this one especially considering that this monument is on Grotto Mountain. I mean for a monument of peace who can forget Led Zep's classic song Whole Grotto Love and of course Stairway to Heaven?
The Diocese of Sault Ste. Marie is the source of the pictures. Their parish directory is really helpful. They have some email addresses I have been looking for for a long time such as:
holyspirit@diocesessm.org
holytrinity@diocesessm.org
motherofgod@diocesessm.org
staugustin@persona.ca
stambrose@diocesessm.org
stfrancoisxavier@diocesessm.org
stgabriel@diocesessm.org
stjerome@diocesessm.org
stpiusx@diocesessm.org
I just hope my requests for intercession don't get rejected as spam.