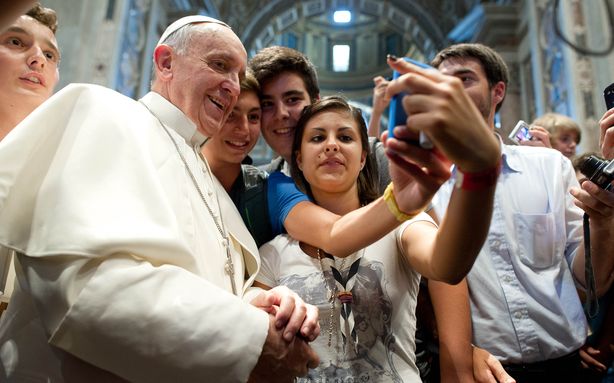 I just don't get why the media and some Catholics are calling this a "selfie."
Oxford Dictionaries Online's quarterly update defined selfie as "a photograph that one has taken of oneself, typically one taken with a smartphone or webcam and uploaded to a social media website."
This is more of a "groupie."
It is bad enough that we have terms like this and then don't even use them correctly.
The media though always like pictures that they think are somewhat ironic when it comes to the Pope, bishops, priests, and those in religious life. Show them doing something "normal" and somehow it is news.
Still I like the picture itself which no doubt is much better than the one taken on that cell phone at arms length.