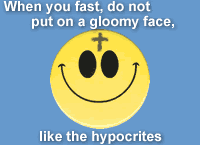 Not sure what I am going to do this Lent.  Last year during Lent I nailed humility and it gets harder each year finding something to perfect.
Jimmy Akin 9 Things you need to know about Lent
Jimmy Akin has Annual Lent Fight.
Jimmy also has the guidelines for fasting from the Code of Canon Law.
Aggie Catholics Lent mega-post