Now that that news is out that Sen. Edwards did not fire his anti-Catholic blogging team as first reported, some have wondered why. Most speculate that the left wing nutroots wouldn't stand for it. Well I have an exclusive as to the real reason they didn't get fired. They tried to hire Jack Chick instead, but he is getting too old and just was not up to a presidential campaign. So he had to fall back to his original team.
I also have another exclusive. I have managed to get a hold of some of Sen Edwards new campaign literature and here is a sample of just some of it.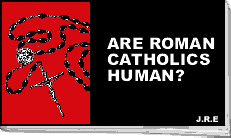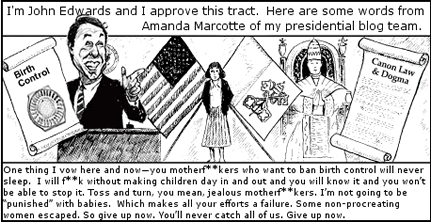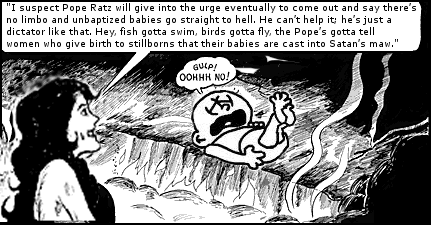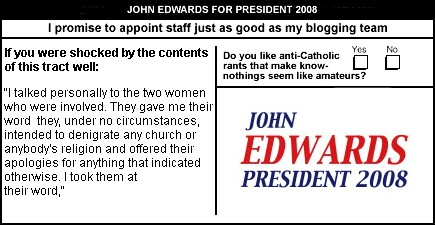 In other news speculation that the Edwards campaign has moved to the campus of Bob Jones University have not been confirmed.
The Catholic League JOHN EDWARDS TOLERATES ANTI-CATHOLICISM
Michelle Malkin has a roundup of reactions.
Dale Price says John Edwards–personally opposed to speculating about aborting Jesus.
Mark Shea posts Whores for Edwards Swings into Action
Now the question is can a Democrat have a Macaca moment and be held accountable?