Via Greg Krehbiel comes the following picture.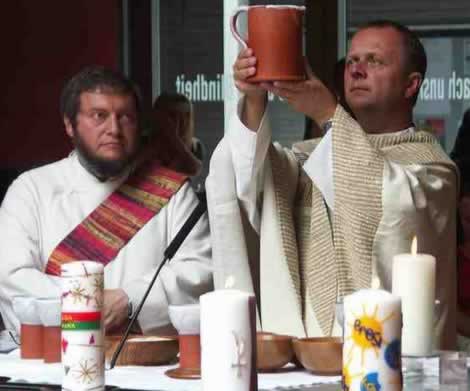 The question is were the words of consecration "This Buds for you"? I can't figure out if the eyes of the deacon say rapt attention or "what the heck is he using for a chalice?"
Considering the rest of the picture with the wooden bowls and vestments, unfortunately this is probably not a photoshopped picture.
I do think I found a picture of the organ used.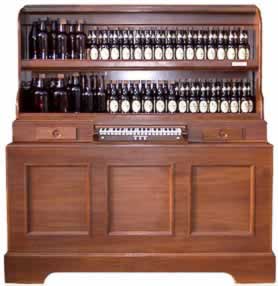 Coincidentally Joseph Bottum of First Things linked to this working beer bottle organ today.