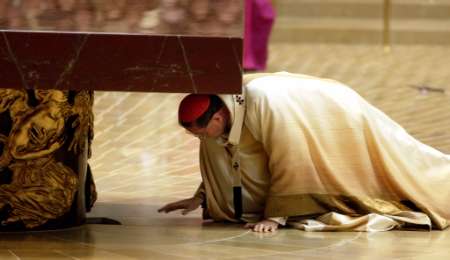 Karen Hall is having a caption contest, so go there and add your own.
Here are some of my suggestions.
"I know there is a tabernacle somewhere in the Cathedral."
"Have you seen my moral compass?" (I stole that one from the tagline of Karen's old blog Disordered Affections)
"I know I left my faith around here somewhere."
"Quick hide – the Pope is coming!"
"The Cardinal takes cover as several whirling liturgical dances spin out of control"