First we had Cardinal Ratzinger's old car sell for about a quarter of a million dollars and now Pope John Paul II's car is for sale.
I just wonder how much Mary's Fiat would go for?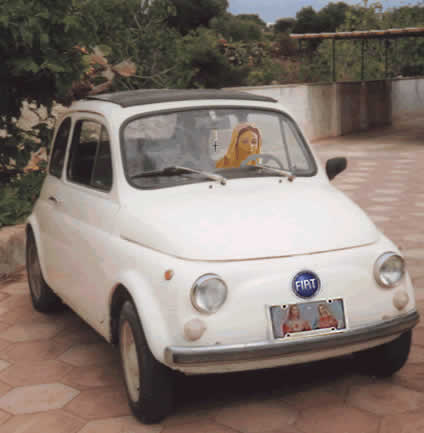 I also posted about Bernadette Subaru before.
Jimmy Akin previously posted that VW was going to build the next popemobile which will be a pickup like vehicle. A papal pickup would be cool if it included a monstrance rack.