GET
THE LOG OUT!
Have you attempted to get the speck out
of your brother's eye but were unable to see clearly to do so? Is something
blocking your moral vision preventing you from being able to clear
up your brothers vision? If so you may have Ocular Log Blockage (OLB).
You need to first remove the log from your eye so that you can see
clearly to remove the speck from your brother's eyes.
Introducing Vicene© to remove that
log due to vice. Our product uses only the purest spring holy water
with no unnatural ingredients.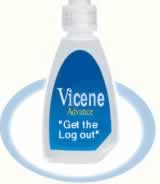 Just one drop a day together with the recommended
program* will remove the Ocular blockage.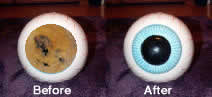 Laboratory test results confirm the effectiveness
of Vicene© under normal conditions. So don't be a hypocrite, use
Vicene© so that you may better rebuke your brother.
*Recommend Program
includes repentance, prayer, and availing yourselves of a sacramental
delivery service near you. If condition persists pray harder.
If blockage remains after 48 hours of treatment please see a
priest immediately.
Vicene© is a sacramental and requires proper disposition for
effectiveness. Failure to follow the prescribed program will not
result in effective blockage removal.