Yesterday Lane Core Jr. of The Blog from the Core in reference to a photograph projecting Elvis at the age of 68 said:
Elvis Would Have Turned Into Pope John XXIII

Sort of. Had he lived long enough. Maybe.
And he also issued this challenge.
Surely, The Curt Jester can do something with this.
Initially we at The Curt Jester laughed at this comparison he had made and were going to move on to weightier subjects. But since he appealed to our Ego, which is a large target, and this being a slow news day we sent out our curt reporters to look at this in more detail. Reviewing the information we uncovered and doing a detailed analysis we came up with some very surprising results. Looking at the two pictures below we can well see the similarities and if Elvis would have continued his twinkle binging spiral his face might well have been as round as Blessed John XXIII.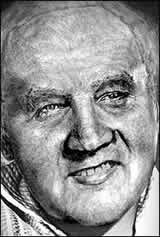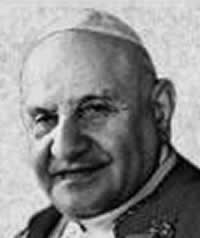 Elvis Presley had a twin brother, Jessie Garon, who was stillborn, leaving Elvis to grow up as an only child. This is the official story, but is it true? What if his twin brother had lived and for some reason was hidden from public? What if he had a premature aging disease such as Hutchinson-Gilford Progeria Syndrome (HGPS) which causes the person afflicted to age at a more rapid rate? Furthermore what if Jessie Garon had replaced Angelo Giuseppe Roncalli, the future Pope John XXIII, at some time and place? Now you might think this is wild X-Files type conjecture, but we will show you some so-called coincidences and photographic evidence that this is in fact what happened. After all enquiring minds want to fill their heads with mindless drivel.
Elvis Presley knowing these facts taunted us with the truth of this throughout his career. Over and over he choose symbolic actions to point to the fact that his brother was alive and poping. To start with Elvis's middle name is Aaron, the very same name as Moses's brother who was the very first priest in the Levitical priesthood. Elvis made thirty-three movies, exactly the same number traditionally as the years Jesus lived. Elvis's estate and mansion was called Grace-land, an obvious reference to what we all require from God. One of his Movies "Change of Habit" had three nurses, who are really incognito Catholic Nuns. The theme of people not being who they seem to be
in a Catholic context again rears its head.
Here is Pope John XXIII wearing
the papal crown. Elvis in his younger years worked as a delivery boy for
(are you ready?) Crown Electric.
In the 1300s there was an anti-Pope who called himself John XXIII, so why was this name selected? Could the number 23 be symbolic for something? That is exactly the case, Elvis's 23rd movie was Double Trouble. In hindsight this is pointing us to the fact that his brother was having troubles doubling as the pope. Elvis's 23rd hit song was "Return to Sender", which when played backwards at half speed you can barely hear "John XXIII is dead."
Elvis went into the Army and then later was sent to Germany on Oct 1, 1958. Elvis had never been to Europe before but coincidentally later in that same month John XXIII was elected pope. Was he there to encourage his brother and to help jockey him into position as the future pope? Elvis had his picture taking with many world famous personages including President Nixon, but there is not one picture of Elvis with the Pope. Was he afraid that someone would spot the obvious similarities?
Now we turn our attention to Elvis's songs. Elvis often wrote on religious yhemes such as Devil in Disguise, Crying in the Chapel, Burning Love. The deep theology of one song describes how compared to God we are nothing. That only God exists in and of himself and that we only exist because of him and are totally dependent on him. St. Francis said "Christ is everything, and I am nothing" and Elvis bring this to our modern sensibilities with the profound words "You ain 't nothing but a Hound Dog."
Pope John XXIII in 1959 rejected the request of a scientific panel to study the Shroud of Turin. Elvis when found dead had a book on the Shroud of Turin.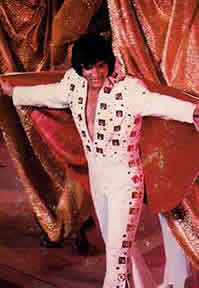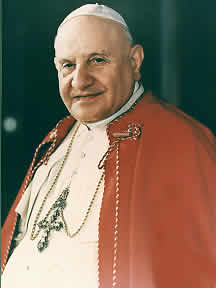 John XXII and Elvis both had the identical taste in clothes. They both preferred to wear white with a red robe! The chances of two people not related having the same genetic fashion taste defect for clothes is 1 in 100,000,000,000. Now you might be able to take all of this as just plain coincidence and that is theoretically possible though implausible, but this last piece of information will make a believer of you.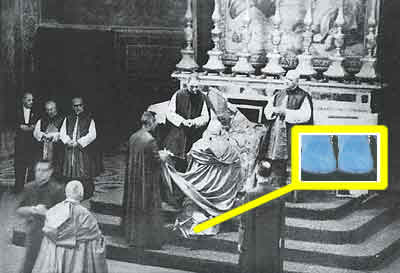 This photo through the amazing advances in digital imaging research was able to not only detect the shoes he was wearing, but through a spectrograph analysis brings back the original color. There you have it Blessed John XXIII was secretly wearing BLUE SUEDE SHOES at this ceremony!!!
On 3 September 2000, John Paul II beatified "good pope John". His incorrupt body was transferred to the upper level of the Vatican Basilica and placed under the altar of St. Jerome on Pentecost Sunday, 3 June 2001. There have been many sightings of Elvis as still being alive. Possibly his body is also incorrupt and has only been transported from location to location. The seeming life-like pose of uncorrupt bodies could fool many onto believing he was still alive.
This concludes this investigative report and we only ask you to objectively look at the evidence and decide based on it's merits alone.