It is bad enough getting junk mail.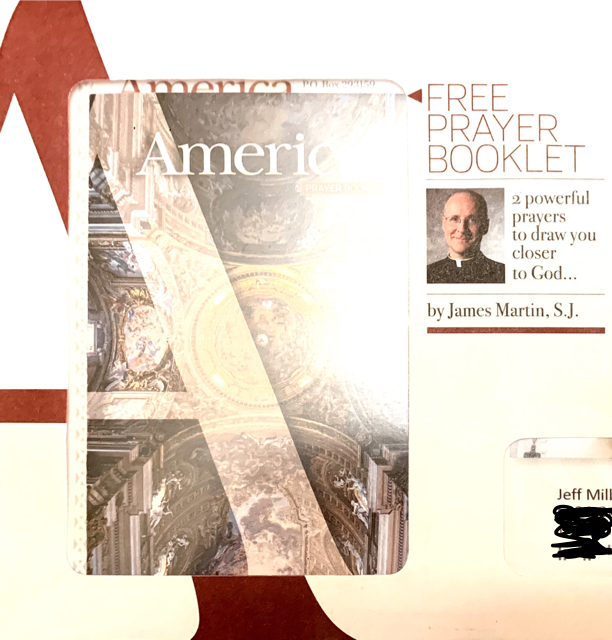 Now I am getting junk theology mail. The included "prayer book" (single piece of paper) is a prayer from Fr. James Martin's "Building a Bridge" book. So even worse than junk theology mail, Jesuitical junk theology mail.
Probably no way to get off this mailing list, so guess I will just have to move.
Still, I guess it could be worse. America Magazine could be sending out low-quality Catholic gifts as some Catholic charity organizations do to guilt you into donating. Although maybe they learned a lesson from the time they ran an ad for a statue of Mary covered in a condom back in 2005.
+ Image – no attribution required.