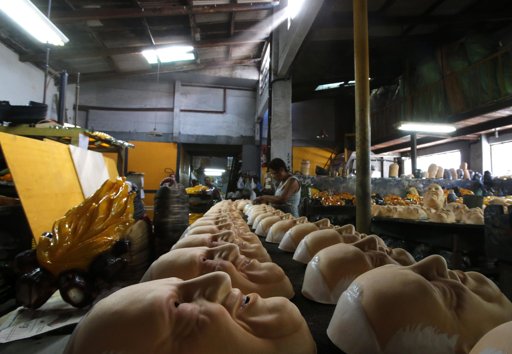 A worker puts finishing touches on a mask of Pope Francis at a factory assembly line in Sao Goncalo near Rio de Janeiro April 16, 2013. The masks are manufactured for sale to stores specializing in costumes.
Will the real Pope Francis please stand up.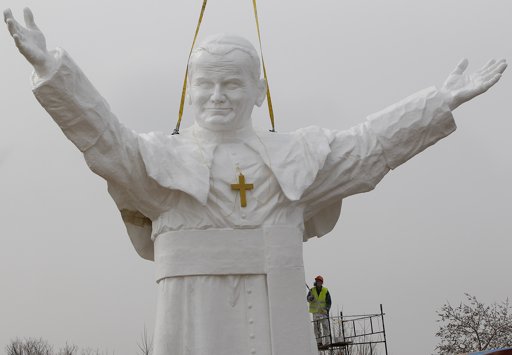 A worker adds finishing touches to a giant statue of the late Pope John Paul II being readied for unveiling this weekend, in Czestochowa, Poland.
Wow a statue that actually looks like Blessed John Paul II? What a concept. Not like this one or that one.