As both a Catholic and a geek it is a nice confluence to say "The pope today tweeted on his iPad."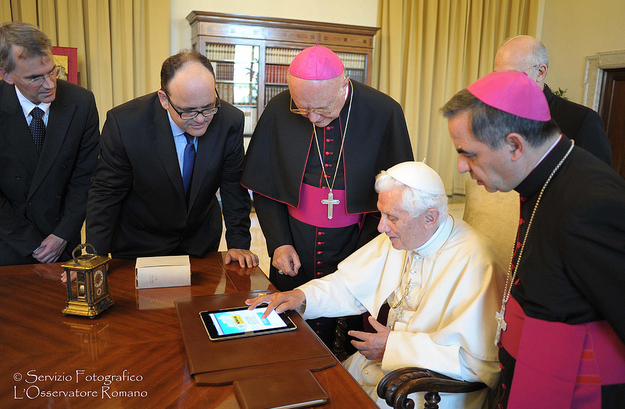 This is what the Pope tweeted:




And afterwards he demonstrated how  much he has mastered the game Cut the Rope.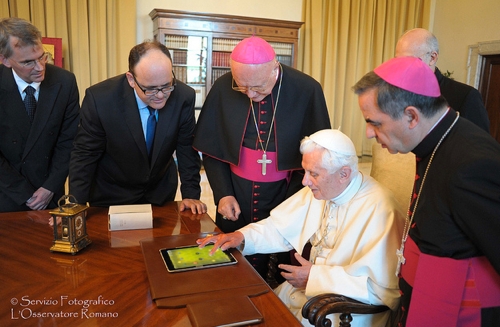 Well actually he tweeted:


Yes the new Vatican News site News.va is up an running.
So what Twitter app on the iPad does the Pope use? It was the official twitter app simply called "Twitter for iPad." I have several Twitter apps on the iPad, but this is the one I mostly use.
Though I do have some serious questions about papal tweeting. Now obviously the Vatican has multiple Twitter accounts one for each of the various languages such as news_va_en, news_va_it, news_va_es, news_va_fr. So which language did the Pope tweet in?
I must admit it is a serious oversight that there is no news_va_la twitter feed. Surely official tweets should first be done in Latin and then other tweets would be translated and based on that official tweet.
My other question is could the pope issue an infallible statement via twitter? I believe he could as long as the tweet included "We declare and define that ..," and was clearly intending the tweet for the whole Church. A direct message with "we declare and define that" would not since it would be directed towards only one individual. 140 characters for an infallible definition is I believe doable.