The joy of Christmas and the celebration of the birth of Our Savior Jesus Christ certainly is stressful for those how are part of the Culture of Death. They must answer the Good News of Jesus Christ with the bad news of murdering the unborn. For the last several years Planned Parenthood had its "Choice on Earth" cards and to up the anti an artist has come out with:


This artist writes: "For those who are unfamiliar, these little rubber babies (which are extremely creepy all on their own) are typically forced upon girls outside of family planning clinic." and she has created something to counter this.
Now the "extremely creepy" rubber babies she refers to is this.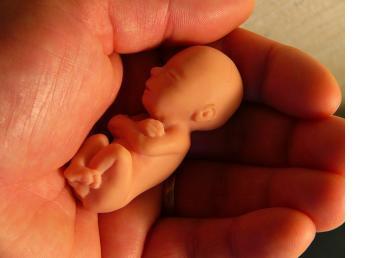 Yes the wonder of life is "extremely creepy" and in fact this artist at one time looked "extremely creepy" herself. Well one persons miracle of life I guess is extremely creepy to another.
In fact speaking of extremely creepy here is just one example of her "Abornaments", one of the milder ones: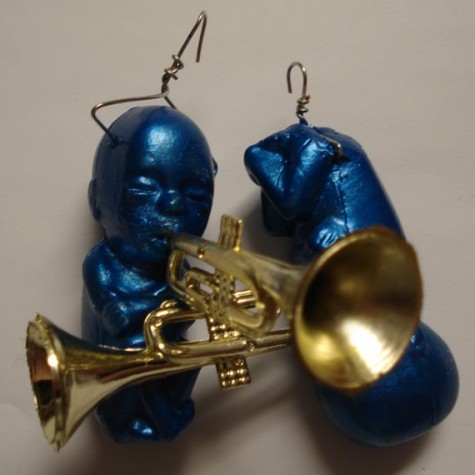 Yes nice touch that clothes hanger through the head – Moloch applauds.
Now I would ask why "aBORNaments"? If you are a supporter of abortion why not "Abortaments" showing a baby sliced and diced in several pieces. You could take a life size fetus and make several "Abortaments" to hang around your tree. Add some day-glo red blotches and you have a holiday theme. If you're philosophy is that the only good fetus is a dead fetus than why not show that instead. Just another example of the lie of choice when a baby in the womb is shown as something to inspire fear and to be off-putting. Even sadder are those buying this things to put on a Christmas Tree. Nice conversation piece if they do have children who were lucky enough to hit the lotto time-slot of being wanted.
But I say we should all give this artist a gift. The gift of prayer for her to come to realize the evil of abortion and that Christmas is about a baby that redeemed the world and later willfully died for us. She also has the wrong feast day, it should be for the Feast of the Slaughter of the Innocents. Herod though would certainly grin at these abornaments.
Hat tip to Jill Stanek who has the links.
In the "Sex, Drugs, Roll & Roll, & Abortion" category, MTV will have a special right after Christmas called "No Easy Decision":
The special, airing Dec. 28 at 11:30 p.m., will follow one former 16 and Pregnant subject, Markai, as she wrestles with the decision after becoming pregnant for a second time. Dr. Drew Pinsky will also talk with young women who, like 27 percent of teens who end up with unplanned pregnancies, have chosen to end them. MTV sources say the documentary will tackle all sides of the issue, including the importance of contraception and the devastating effects of facing such a decision.
Certainly no easy decision for those who falsely think this to be their only decision, but it is never a right decision. Plus the importance of contraception is like talking about the importance of throwing gasoline on a fire and of course ignores the not unfrequent occasion of becoming pregnant while contraception. Don't expect these distinction from Moloch TV.
Again a reminder for prayer.
Hat Tip to Paul Catalanotto