Many blogs (for example Cnytr) have been pointing to the Pope Benedict XVI Bear. This is fairly appropriate since the Pope has a bear on his Coat of Arms. Now some people are against the Pope having a bear on his arms, but I totally support his right to bear arms.
But we must not forget his predecessor Pope John Paul II the Great Bear.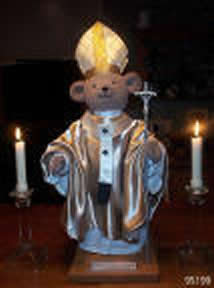 Also of course there is the old joke about "Gladly the cross-eyed bear"