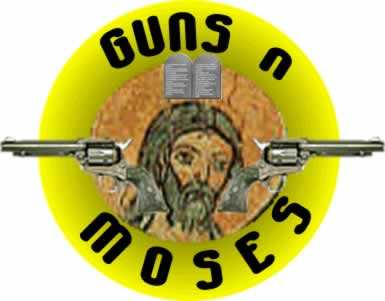 John Kerry is talking more openly about his personal connection to God and guns as he kicks off the general election campaign asking for support from conservative-leaning independent voters.
As his post-convention bus tour rolls through blue collar and Republican-leaning districts, the Democratic presidential nominee has repeatedly described how he began a lifetime of hunting and fishing as a young boy. And lately he's been speaking in more detail about a faith that he and running mate John Edwards share in God.
"We're running to be lay leaders, but there isn't any way that you're not affected by your fundamental values, the faith that brings you to the table," Kerry said Sunday to worshippers at Greater Grace Temple in the heart of the presidential campaign battleground in Ohio.
With his political enemies trying to portray the Massachusetts senator as an aloof Boston Brahmin, Kerry's campaign is putting a bigger focus on common values that he shares with average Americans – fishing and hunting, family and faith.
[Full Story]
The faith you bring to the table – but not to the senate floor when voting.
Well at least John Kerry's record on abortion is just as good as his record on the second amendment – horrible. Mark Steyn is a previous column showed his hunting acumen.
He was in Wisconsin the other day, pretending to be a regular guy, and was asked what kind of hunting he preferred. "I'd have to say deer," said the senator. "I go out with my trusty 12-gauge double-barrel, crawl around on my stomach… That's hunting."
This caused huge hilarity among my New Hampshire neighbours. None of us has ever heard of anybody deer hunting by crawling around on his stomach, even in Massachusetts. The trick is to blend in with the woods and, given that John Kerry already looks like a forlorn tree in late fall, it's hard to see why he'd give up his natural advantage in order to hunt horizontally.
Possibly his weird Vietnam nostalgia is getting out of control. Still, if I come across a guy in the woods in deer season inching through the undergrowth with a mouthful of bear scat, at least I'll know who it is.
Conversely, if you're a 14-point buck and get shot in the toe this autumn, you'll know who to sue.