In a surprise partnership between Tom Monaghan of Ave Maria University and Johnson & Johnson's Windex™ a new line of commercials is scheduled to come out. Inspired by the proposed design of the Ave Maria University Oratory this partnership will soon roll out this new ad.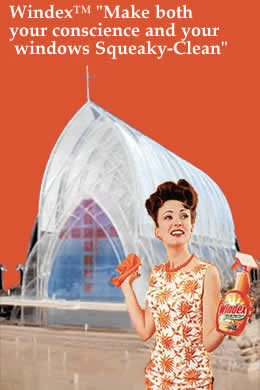 This new oratory has met with both support and opposition. The local Window Washer Union is really happy about the employment opportunities. Some more traditional Catholics are worried that they will have to tone down the homilies since people preaching in glass churches can't throw stones. A local flower shop owner is concerned that the Church might start growing plants in direct competition of his green house.
This new oratory is also going to break ground in confessional technology that is in line with the glass theme of the church.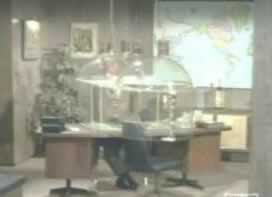 Inspired by the plastic domes used in the television series Get Smart for privacy. These modern noise canceling booths with advanced space aged plastic will ensure no one will be able to eavesdrop on your reconciliation (except you know who).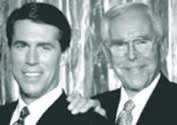 In related news. Drs. Schuller I & II surprised by the similar nature of the oratory and the Crystal Cathedral have decided to take down the Crystal Cathedral and replace it with a totally new design.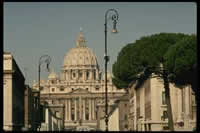 (Artist Rendition of the new Power of Positive Thinking Basilica and grounds)
This post came about because of Mark Shea posting: "Actually, I kinda like it…But then, I do have visions of the next entry at the Curt Jester with a photoshopped gigantic bottle of Windex built as a permanent structure next to the chapel. Over to you, Jeff."