These are some of the new faith focused Obama merch and it looks like Catholics got singled out first, but there is suppose to be gear for other denominations coming.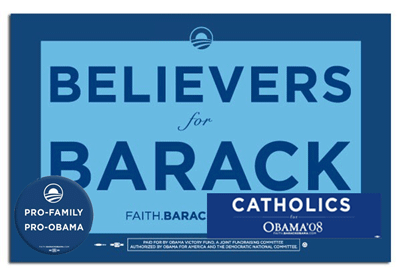 The kind soul that I am I thought I would give Obama a hand to get out his message to some specific groups.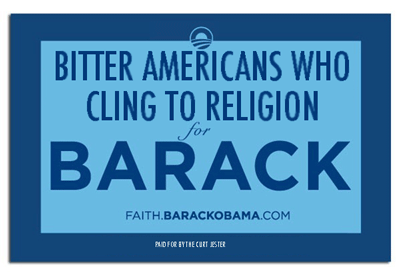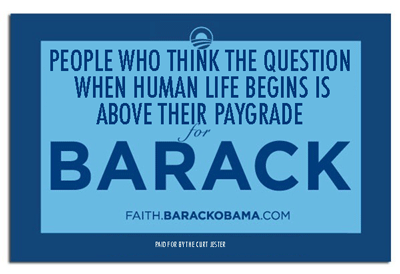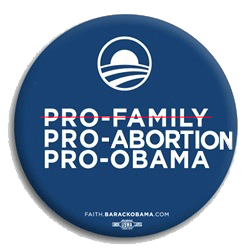 Oddly Obama has no gear of Atheists and no site called nofaith.barackobama.com for them. Plus where is Wiccans for Obama08 or Pagans for Obama08?
I have been waiting for some merchandise from the McCain website to come out and it is finally here.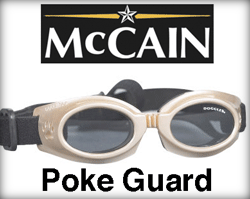 Sen. McCain has been long known to poke the right in the eye (he is more dangerous than a Daisy Red Ryder BB Gun). And no doubt he will continue to do it, especially if he becomes president. Pro-lifers got an eye poke when the McCain campaign recently ran an ad in support of stem-cells that made no distinction between embryonic and adult stem cells and he has yet to run one pro-life ad. McCain supports the evil of ESCR in the form of using the lives of human embryos created from IVF for research and he does not support creating embryos for research. But an ad such as this makes this murky and that the intrinsic evil he supports might be broader than what his campaign site says. So the McCain Poke Guard will really come in handy and I am ordering a set and I hope the lenses are very strong.