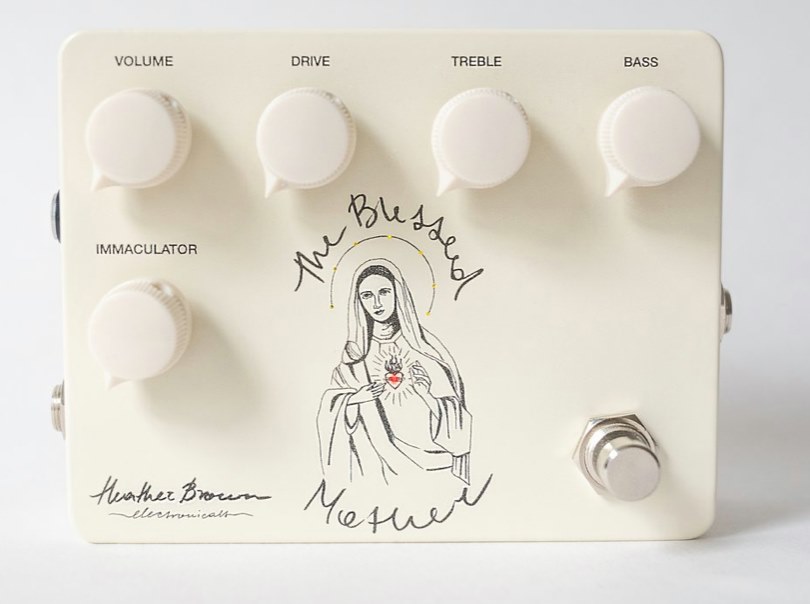 I was sure this was a joke when I saw this:
"The Blessed Mother™ V2 births a classic OD sound with power from the Most High. Her supernatural combination of germanium and silicon diodes generates a uniquely raw, yet velvety tone. She features an adjustable transparency function: The Immaculator. This lets you preserve or purify the sound's original grit to your liking."
"The Mother is a splendid first stage OD or clean boost. She plays well with others, is true bypass, and has a powerful treble and bass control range. She takes 9v or 18v DC. And yes, her halo and heart light up…cuz God's mom deserves it."
Turns out that Heather Brown use to work with others building boutique guitar pedals and designed and built this one on her own. Apparently, this pedal has been selling for several years and there are lots of five-star reviews.
Sold on the site godsmom.com
I use the Line 6 Helix for guitar effects, but I bought this because how could I resist?
Besides, based on the seller's page this seems to be made more as a tribute to the BVM and is not intended to mock.