Love this statue. It seems the only statues of Mary I ever see are the sorrowful ones. Certainly there is a place for this and to contemplate the sword that pierced her heart. Still I loved the imagery of the playful Mary in The Passion of the Christ and would like to see more such imagery.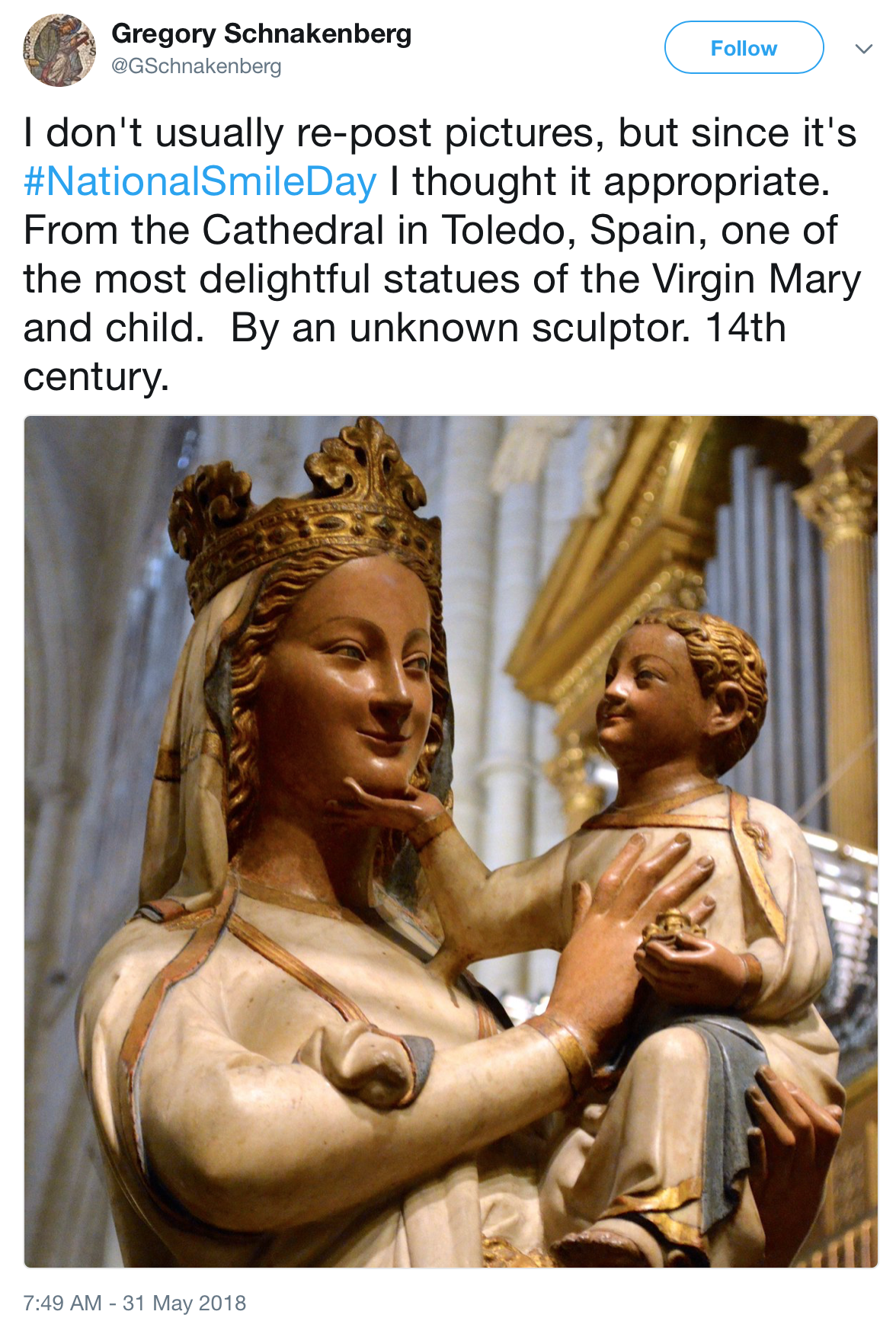 ---
An article about the Church of England using Alexa to spread "Christianity".
Alexa, when did Anglican Orders become null and void?
---
Maureen at "Aliens in This World" post another of her interesting articles St. Leonides, the Father of Origen. Did not know his father was a martyr.
And in other saintly news. While I knew that there was an investigation into the life of G.K. Chesterton, apparently it could be moving forward. GK Chesterton's sainthood cause may soon be opened.
---
I'll leave you with a couple of my bad jokes.
My Mother's sisters want me to go to Mass with them on Saturday evening. I declined since I want nothing to do with Vigil aunties.
I would see the new Star Wars movie, except for the fact that I know that the Council of Trent rejected Solo Script.