Oh did I say the Dalai Lama?
An electricity company in New Zealand is lighting up the media worldwide with a four-story billboard painting that shows a smiling Pope Benedict XVI blessing a mixed race gay couple, at a time when New Zealand's parliament is considering whether to legalize same-sex marriage. (source)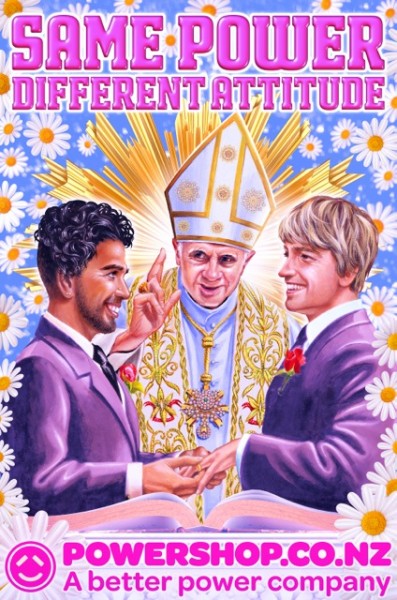 Well I say fight the power! It is rather shocking in the current time and we must offer resistance to this volt fraud.
Note: Dalai Lama on homosexual acts