This idea of mine started out on Twitter.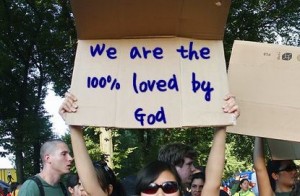 Now there has been a good amount of funny ideas parodying the "occupy" movement such as "Occupy Arrakis, the spice must flow."
Besides how about changing the world by occupying the confessional or an adoration chapel, how about "Occupy Planned Parenthood"? This last idea would have a couple of things going for it. For one it would really annoy liberals to use the occupy meme in saving the life of the unborn. But then I realized there is already a "Occupy Planned Parenthood" and it is called "40 Days for Life" and has as a benefit actually doing a large amount of good.