Much has been commented on this tweet by a Bill's wide receiver who dropped a game winning ball.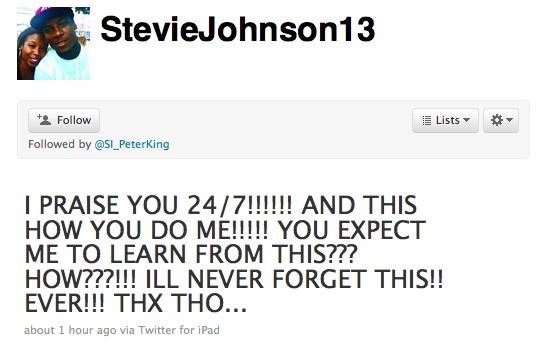 Well I think Saint Teresa of Avila put it much more succinctly.
"Lord, if this is the way you treat your friends, it's no wonder you have so few!"
Update: Not said by Jesus: Steve  johnson edition.