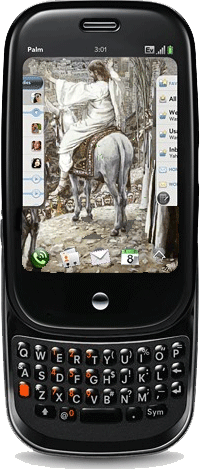 The Palm Pre-Resurrection is a great new phone.
Based on the JewOS with all its great features,
this phone builds on that rich salvation feature
set and adds the promise of the coming Messiah
brought to fulfillment.
Besides Airplane Mode the Palm Pre-Resurrection
comes  with both "Hosannah" and "Crucify him!"
Mode.  So based on your fickle mood of the moment
you can quickly switch the mode.
In this busy work-a-day world we don't mind
carving out a little time saying Hosannah to Jesus,
but with all our demands we don't want to
make it integral to our life since what would
our friends and co-workers think if we really
followed Jesus 24/7?
You can easily set your contacts to automatically
choose between Hosannah" and "Crucify him!"
so you can impress both your Christian and
secular/atheist friends.
My older Palm Sunday Parody.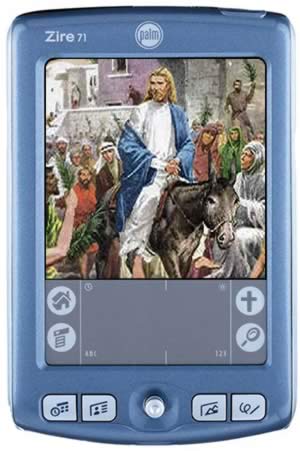 Of course Palm Sunday leads to: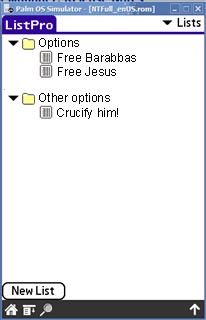 A major part of Palm's line.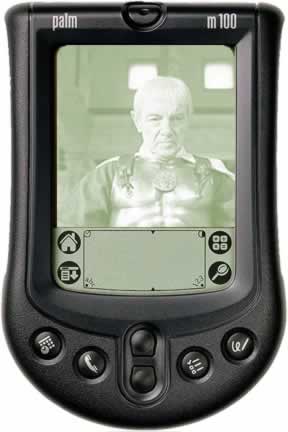 The Palm Pilate.
Paul at Alive and Young has his own funny Palm Sunday graphic.