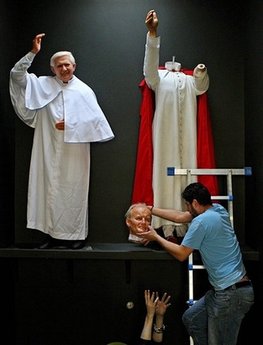 Disney worker puts last touches to new Hall of Popes at Disneyworld.
Pope John Paul II gets ready for appearance in Futurama.
Pope John Paul II tries out for part in The Legend of Sleepy Hollow, Pope Benedict XVI cheers him on.
* new figures at National Wax Museum Plus in Dublin.