Many might be aware of the Evangelical Baptist Michael Spencer who blogs at the internetmonk.com and recently wrote a column "The Coming Evangelical Collapse." This Easter his wife is coming into the Catholic Church which he has mentioned before. This week he writes:
I'll never again nod when someone says Catholics aren't evangelistic. I've had at least 25 appeals for conversion in my mailbox this week. Is there a bounty on my head at the Vatican?
Well Michael there is no bounty up on you and no "soul-winning" count to append to. But I will let our sponsor speak for himself.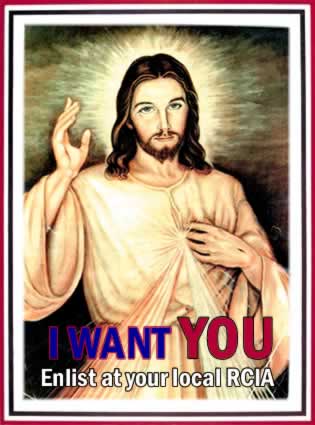 * Poster is from my post Recruiting posters for the Church Militant
* Information provided to me via a reader.