Many people have seen the strange giant puppets at the Call to Action conference at the end of April.
I has nothing though on the Palm Sunday Mass that occurred at St. Joan of Arc Catholic Church in Minneapolis, Mn.
For the faint of heart who can't handle the 15 minutes of creepiness, the Fratres blog has a bunch of still pictures which are "highlights."
Here is just an example: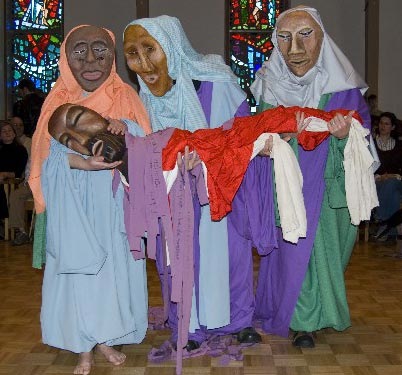 Hey haven't I seen those characters somewhere else?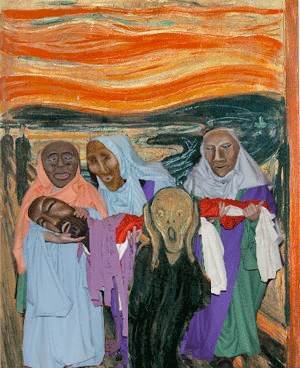 Oh yeah, that's it.