You just never know when the pope might "crop" up.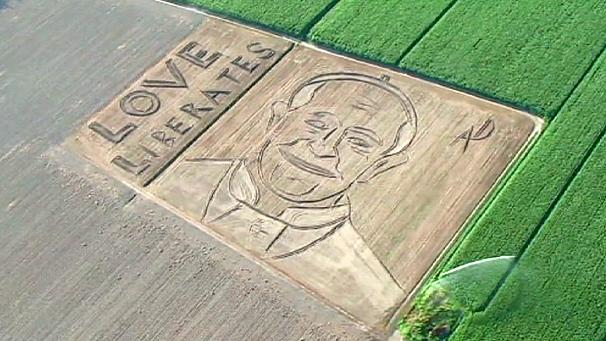 The headline at the Telegraph left much to the imagination Giant pope face ploughed into field.
Italian artist, Dario Gambarin, uses a tractor to create the 328 foot picture, entitled Love Liberates, in a field in Castagnaro near the northern Italian city of Verona.

The portrait took six hours to complete and is the latest piece of land-art by the artist who says he uses his plough as a painter would a brush, on farmland belonging to his parents.