Apparently the controversy is that Archbishop Samuel Aquila is a believing Catholic – fancy that. Also apparently the Pope actually handpicked a bishop who believes and proclaims the faith – quite shocking.
The Denver news station that printed that story wants to make sure you get the message with the poll they put at the bottom of the story.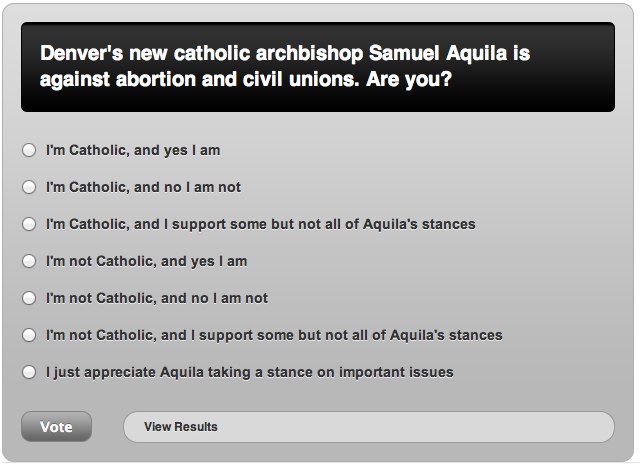 So far the "I'm Catholic, and yes I am" and "I'm not Catholic, and yes I am" have the majority of the votes. Though internet polls are pretty useless.