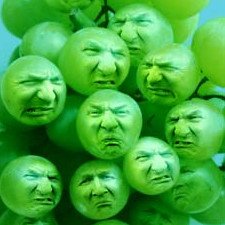 Looking over the list of bloggers invited to the Vatican-Bloggers conference I guess that I will have to get over the fact that the Papal Helicopter will not be landing in my yard to take my wife and I on an all expense paid trip to this conference. My one critique of this event is that is was announced with such a short lead time seemingly assuming any bloggers wanting to attend would already be there for the Beautification of John Paul II the day before. Oh well – I guess it can't always be about me – wah!
Looking over the list I was unfamiliar with most of the blogs invited. Yet it is a good reminder that St. Blogs extends far beyond just the English-speaking Catholic blogosphere – the Church is truly universal.
Some of the names I did recognize at first glance were:
Thomas Peters at The American Papist
Fr. Roderick Vonhögen at SQPN
Elizabeth Scalia at The Anchoress (Patheos)
Katrina Ebersole at The Crescat
Susan Windley-Daoust at The Ironic Catholic
Taylor Marshall at Canterbury Tales
Lisa Hendey CatholicMom.com
Rocco Palmer Whispers in the Logia
Joan Lewis of EWTN
Anna Arco of The Catholic Herald,
Certainly an excellent choice of representatives for English speaking Catholic blogs and I wish them all a fruitful trip. Thomas Peters speech at the last Catholic Media Celebration shows he has thought deeply on the subject and can provide good input. Fr. Roderick is of course the perfect choice being so involved in Catholic media and evangelization. Lisa Hendey has done great work and I got to meet her when she asked questions of Mark Shea, Amy Welborn, and myself at the first Catholic Media Celebration. The Crescat being there just makes a heart smile! So I will be very interested to follow the coverage by these capable bloggers.