Sadly Catholic Answers is going downhill. It seems that they are willing to scrape the bottom of the barrel in the guests they are willing to have on.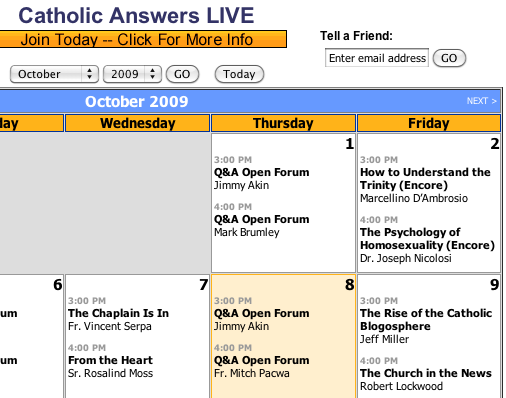 As proof I offer the fact that I will be on Catholic Answers Oct 9th from 3 to 4 PST.
I must admit I am pretty pumped about it. As someone who started listening to Catholic Answers from the beginning and has listed to just about every show it is pretty cool. Currently I listen via the podcast. I will be interviewed by Tom Price of EWTN. They must have figured if both Patrick Coffin and I were on the show at the same time it could cause an imbalance in the universe with all the punning going on. Though I was able to talk to Patrick today in advance of the show.