Dr. Paul Camarata of the SaintCast podcast has outdid himself in the 100th episode of the SaintCast.
Part Pirates of Penzance with what I think of as a touch of Groucho Marx.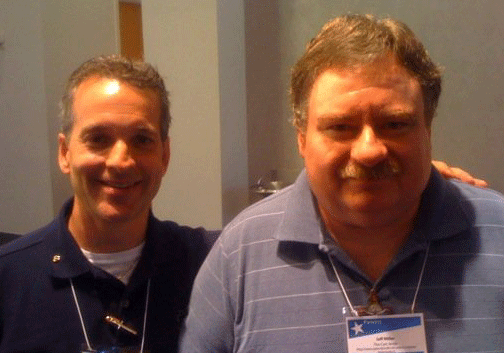 Here is a picture of me with Dr. Paul Camarata taken by Fr. Bill Kessler (the Technopriest). Dr. Paul is the left. This was taken at the Catholic New Media Celebration where I was on a blogging panel with Amy Welborn and Mark Shea that was moderated by Lisa Hendley.