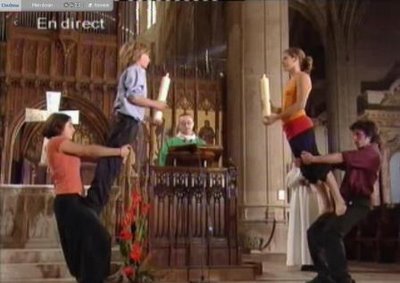 I am thinking of starting up a campaign to
donate money to the the
Cathedral of Auch in the Diocse of Gers. Surely their funds
must have run low and couldn't buy proper candle holders. At
least that is the most charitable explanation I could think of.
Though my charitable imagination fails at
the other pictures in the
series
at Catholic Church Conservation which are not for the liturgical faint of heart.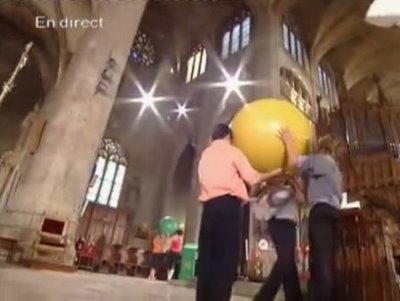 With the last picture in the series I am
really hoping that the ball
shown is the one from the TV series The Prisoner and in this case is being used to pacify liturgical performers.