Yes the hagiographies are available at
USA Today.
When I asked Drinan the inevitable tombstone question — how
would he like to be remembered? — he shrugged it off, saying that this
was not for him to judge. But he did allow himself one bit of self-appraisal:
that in the wake of all the scandals about priestly conduct in recent years,
perhaps he had been a priest "who brought some glory to the church."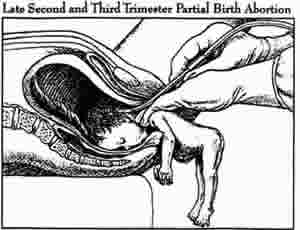 One of the many "glories" he supported.
The whole post is about as one-sided as you can get. I do hope and have prayed
that he has received the mercy that he would have denied the unborn.
Update: Father Joe posts something a friend send his sent him of a comparison
between Fr. Drinan and Davros from Dr. Who. The last line is all too familiar with anyone familiar with Daleks and the Culture of Death.