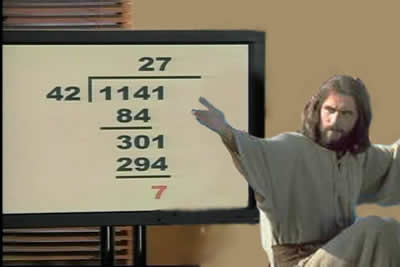 "Do you think that I have come to give peace on earth? No, I tell you, but rather division;"
"Be fruitful and multiply"
"Why do you see the speck that is in your brother's eye, but do not notice the log of x+1 that is in your own eye?"
"Go and sine no more."