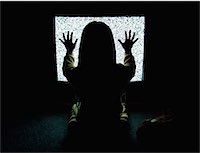 They're back, yes it is the Nuns on the Bus part 3 returning like a sequel to a bad horror movie.
This time it's the Catholic sisters versus the Koch brothers.

That's one way to look at the upcoming "Nuns on the Bus" tour, which hits the road next week (Sept. 17) for the third time in three years, a month long trip though 10 key U.S. Senate battleground states to campaign against the influence of outside money on politics.

The issue has come to be identified with the wealthy industrialist brothers Charles and David Koch, whose huge contributions to conservative political causes have raised concerns about the role of "dark money" on elections.

The spigot for such undisclosed donations, which can be made by unions as well as corporations, was opened by the controversial 2010 Citizens United Supreme Court decision. That was followed by another 5–4 ruling in April of this year, McCutcheon v. Federal Election Commission.

"It's all about 'we the people' standing up against big money," said Sister Simone Campbell, who heads Network, a Catholic social justice lobby on Capitol Hill that is organizing more than 75 events in 36 cities along the 5,252-mile route.
There is at least this at the end of the column:
(Editor's note: David Gibson assisted Sister Simone Campbell in writing her memoir, "A Nun on the Bus: How All of Us Can Create Hope, Change, and Community," which was published earlier this year.)
But hey you know David Gibson is totally subjective. Oh and just by the way he just kind of forgot to mention that the Nuns on a Bus are partially funded by the George Soros "Faith in Public Life". Yes they are complaining against evil political money if it is donated by conservatives. Although since the Koch brothers support same-sex marriage and abortion you would think Sister Simone would see them more as allies. Still she probably follows the Harry Reid Koch fanaticism.
Still it comes down to the nuns removing the speck from their brothers eye while having their vision obscured by a plank. This is known as the Plank constant, the proportional constant between what you rail against and your own complicity measured in hypocrimeters. So a course a nun partially funded with Soros money who spoke at the 2012 Democratic convention and basically went on a bus tour for them is the perfect representative to speak about wealthy people and their political causes.
In a related story here is one that has not gotten the attention it deserved. Via A Shepherd's Voice
This week's _Catholic San Francisco_, the newspaper of the Archdiocese of San Francisco has an important and comprehensive expose of the motivations and funding of 'Catholic' homosexualist groups seeking to undermine the Church.
The actual article starts with:
Gay rights money funds archbishop's critics

Faithful America part of national progressive advocacy network

September 10th, 2014

By Valerie Schmalz

"Many Catholics in the San Francisco Bay Area were surprised by the strong negative reaction to Archbishop Salvatore J. Cordileone's decision to give a talk about traditional marriage at a June 19 Washington, D.C., rally organized to support marriage.

_A national online petition from Faithful America and a nationally publicized June 10 letter from 78 politicians and others urged the archbishop to withdraw from the March for Marriage in Washington, D.C. The letter and petition citing "hate" speech by the National Organization for Marriage and the labeling participant Family Research Council as a "hate group" created a media storm and disturbed many local Catholics and pastors.

Most are used to attacks on the archbishop for his strong advocacy of the Catholic Church's teaching on marriage and family, but the reaction seemed disproportionate to the event – which was a talk at a rally by a Catholic Church leader who has given many talks in support of marriage and family across the country and in the media.

The cause for surprise among Catholics may be they assumed the powerful reaction was spontaneous. Now there is abundant evidence the reaction was both well planned and financed by Faithful America, an organization that is supported directly and indirectly by politically powerful and wealthy men and by grant-making foundations who have devoted millions of dollars to promoting acceptance of lesbian, gay, bisexual and transgender (LGBT) behavior...."
It goes on to detail funding via a flow chart and promises two more parts in this series with the next coming out on September 12th. It is rather rare to see something like this come out in a Diocesan newspaper and it is certainly welcome.