One of the nice things about praying the Liturgy of the Hours it that it helps you to remember that some solemnities don't just end when the day is over. Christmas and Easter both have octaves and you are reminded of that as the prayers repeat during that time. Easter as the greatest feast in the Christian life is special in that each day of the Easter Octave is a solemnity.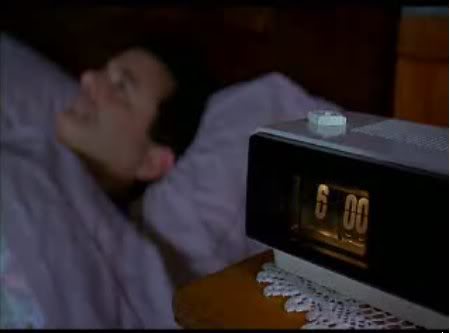 So what we really have is a form of liturgical Groundhog's Day. Each day in the Octave we once again celebrate the Solemnity of Easter. Yet we won't be tempted to smash our alarm clocks despite the psalms being played are the same each day. Unlike Bill Murray's character we know when the repeating day in the octave is going to end.
Lent also provided us an opportunity as in the movie Groundhog's Day as to refocus our priorities avoiding those nihilistic paths that might seem to lead to pleasure, but not the ultimate joy of Easter.
So truly celebrate this Octave of Easter and the fact that Friday during the octave is not a day of penance.