You really can't expect much from an article titled Why isn't Paul Ryan on Catholic bishops' 'wafer watch'?
Mitt Romney and his Catholic running mate, U.S. Rep. Paul Ryan, while pro-life, allow for exceptions in cases of rape, incest or to save the life of the mother.

That might sound more conservative than Obama and Biden, but it is not in keeping with Catholic orthodoxy, argued Fordham University theologian Michael Peppard in the New York Times last week. Peppard says the sanctity of life is a prophetic teaching — not a political position.

In his op-ed, headlined "Paul Ryan, Catholic Dissident," Peppard writes that there are no allowable exceptions when it comes to abortion.

None. Nada. Zero.

Therefore Ryan, who was in lockstep with Catholic orthodoxy before becoming Romney's running mate, no longer is.

Have the bishops put Ryan, as they have Biden, on what's called "wafer watch," warning that he better not be taking communion if he continues to support a woman's right to choose?

Not that I have heard.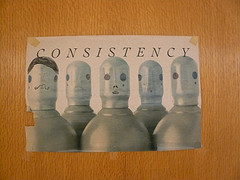 First correction is that it is certainly true there is no allowable exceptions for direct abortion, this does not include cases involving double effect such as in ectopic pregnancies which are indirect abortion. Just to make a minor clarification.
Now first off it seems rather odd that a theologian who has written for the Huffington post and Commonweal is really the person who is going to schools people on Church teaching regarding abortion. Kind of the Church says this, but I am willing to write for the extreme pro-abortion organizations and write an article for the NYT proclaiming Rep. Ryan as dissident. Considering he has no track record proclaiming extreme pro-abortion Democrats as such. Besides the theologian who would even use the term "wafer watch" is more concerned with using an offensive neologism than being a truly Catholic theologian.
Michael Peppard had written.
The Catholic stance on abortion is not political but prophetic — a holistic and unyielding defense of the sacredness of life. The church's staunch position on fetal personhood was on display two years ago in Phoenix, when Margaret McBride, a nun on the ethics board of St. Joseph's Hospital, authorized an emergency abortion to save the life of a dying woman. Sister McBride was automatically excommunicated by her bishop (though later reinstated quietly). Mr. Ryan's new position unites him with Sister McBride in defending the threatened life of a pregnant woman.
A theologian who says abortion "not political but prophetic" seems to me not to be a very good theologian. The teaching on abortion is a truth grounded in the natural law. Regarding the truth of Church teaching is not a "staunch position" and he couldn't even bring himself to capitalize "Church." Plus the phrase "automatically excommunicated by her Bishop" is so stupid it even makes armchair Canon layer like me chuckle. The Sister  was automatically excommunicated by her action and the bishop recognized the fact. As for Sister McBride being later reinstated quietly. The Hospital had emailed the Catholic News Service that she was no longer excommunicated. If this is true (never confirmed by the Diocese as far as I know) then she had repented of her action which is a very good thing. Mr. Peppard is trying to have it both ways here.
But it is always a good idea to look at your dismissiveness of what somebody said for reasons outside of what they said. This article really proclaims a "What is good for the goose is good for the gander" appeal. The so-called Communion wars that broke out with Sen. John Kerry's Presidential run and that rears its head from time to time now has lead to Democrats wanting to put the shoe on the other foot. Though with Sen. John Kerry this was hard since his foot is often in his mouth.
There has been some outcry against Peppard's original article, for example by the Catholic League. Though I think some of the critics have missed the point. It does not come down to a question of whether a Catholic may vote for a politician who is much more restrictive of abortion. The real question is would Rep. Paul Ryan meet the criteria under the infamous Canon 915? Here is a bit of trivia for you Canon 915 is the only Canon with its own Wikipedia page.
Those who have been excommunicated or interdicted after the imposition or declaration of the penalty and others obstinately persevering in manifest grave sin are not to be admitted to holy communion.
Previously Rep. Ryan had not supported such exceptions and is now going along with them. He basically has promised that the Romney/Ryan team will not act in regards to legislation and these exceptions. Leave off the fact that they will have no way to legislate on this in the first place at the Federal level, I don't excuse such an attitude as simply being politically pragmatic and we know that he is "personally opposed." The law is a teacher and what a politician publicly supports is also a teacher to a some extent. A political compromise concerning the moral law is a compromise of the moral law. Does this rise to the level outlined in Canon 915? It doesn't seem to me to be such a solid case as in Catholic politicians who have voted for the evil of abortion and supported abortion in almost all cases. That being said I would also think it would be a good thing for Rep. Ryan's Bishop to talk to him about this.
Michael Peppard  called for consistency and I would ask it from him as well. He is using this as a gotcha with no real concern with Mr. Ryan's moral compromise. If what Ryan has said really does rise to the level explained in Canon 915 than it should be applied to him as a medicinal remedy to get him to repent of his support of the exceptions. I would certainly like to see a wider application of this Canon as a way to help Catholic politicians to receive the truth and to fully repent and when the case is just. I don't care a whit about what political party the person belongs to but first off for their soul and then for the common good.
This brings me to another point. Earlier this week Matthew Warner wrote an excellent article I'm always confused by the "incest" exception for abortion. He brought up a point that had eluded me before. The large majority of cases involving incest are also cases of rape (statutory and otherwise).  He certainly makes some good points.