More evidence that something is wrong with my mind. When I read the following story this is what I thought of.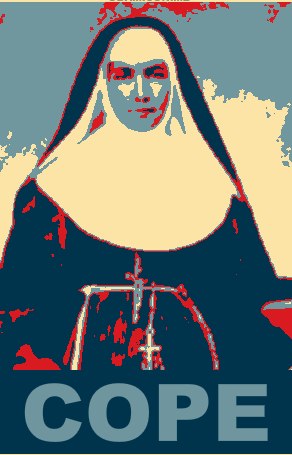 A nun who dedicated her life to caring for exiled leprosy patients is a step closer to sainthood after the Vatican's Congregation for the Causes of Saints recommended her canonization on Tuesday.

The recommendation to the pope confirmed previous rulings that a second miracle was due to Blessed Marianne Cope's intercession.

In 1888, Cope succeeded Father Damien in caring for leprosy patients banished to the Kalaupapa settlement on Molokai. Mother Marianne died of natural causes in 1918 and was buried there. She could become the second saint with Hawaii ties; Damien gained sainthood in 2009.

The recommendation "is like the green light," said Sister Patricia Burkard.
[Source]