First there was: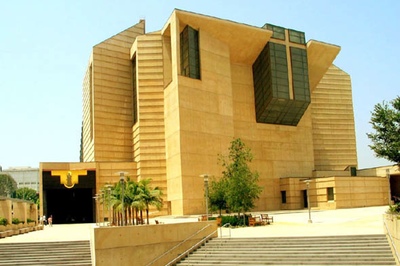 Then: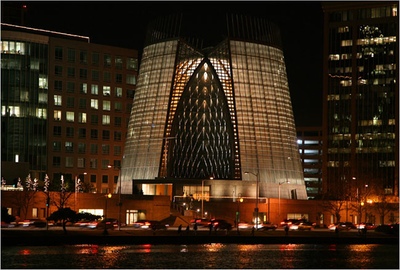 And now: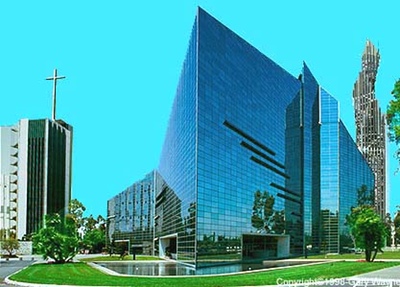 What is up with Catholic Cathedrals in California?  Is is something in the water that causes Bishops and Cardinals to lose a Catholic aesthetic taste and to turn to architecture  that will not stand the test of time?
Will the Mass in the Crystal Cathedral be known as the "The Hour of Eucharistic Power"?
Just how much of people's tithes will be going to supplying Windex?
Should Canon Law be changed to restrict bishops from buying protestant cathedrals just as they are ready to retire?  He actually passed retirement age two days ago.  Or is this the greatest practical joke ever from a bishop to his successor?  Maybe this is a very interesting challenge for his successor to transform the interior, though considering paying $57.5 million for it there is not going to be any money left from a diocese already in financial difficulty as a result of the abuse problem.