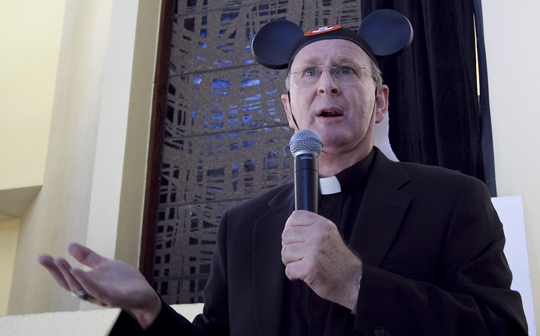 Yes it is Bishop Noonan who will be installed in the Diocese of Orlando Thursday. Picture taken during a roast given him by employees of the Pastoral Center in Miami.
So which is sillier? The Mickey Miter or the one worn by Archbishop Dolan after he was installed as Bishop in Milwaukee (he put it on briefly during a homily)?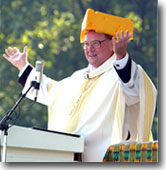 Yes bishops are also allowed to have fun.