Travis Boudreaux has developed a new app for both the iPhone/iPod Touch and the iPad. The app that I think to be quite worthwhile is called Mea Culpa.
Mea Culpa is used to examine your conscience to help you make a better and more complete confession.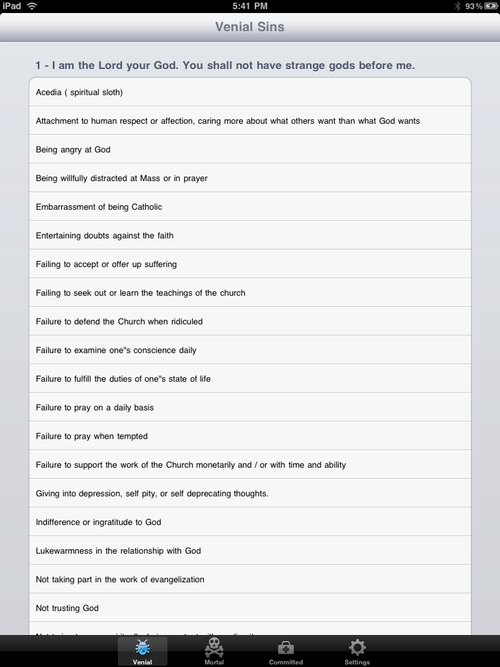 The sections Venial and Mortal display a comprehensive list of sins to select from. You click on the specific sin to have it added to the committed list. Click again to remove it or click on it in the Committed list to remove it.
In the settings section you can add a 4 digit numeric passcode to keep your list private.
I can certainly see myself using this app for confession, though I would be more likely to bring my iPod Touch into the confessional over my iPad. It is always useful to make a full examination of conscience and this app is a very useful way to to this and at the price of $1.99 easily affordable.
There are though things I would like to see in future versions. Checkboxes next to each item would be nice to show that the item has been selected and I would really like to see an option to increase font size or to be able to use the pinch-to-zoom gesture to enlarge the text.
You can find this app on iTunes here.
Disclosure: Travis sent me a promo code to be able to review this app.