Fr. Z has a appropriate rant on the dumb practice where some parishes replace Holy Water with sand.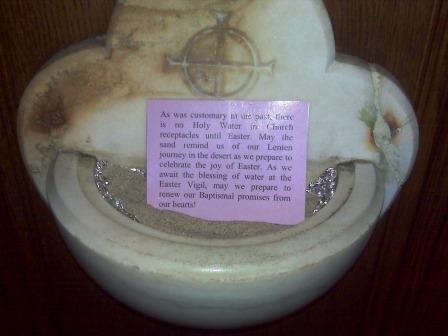 If a parish puts sand in the Holy Water font than I say it is entirely appropriate to place rocks in the collection basket to keep with this theme.  Donate elsewhere.  A parish that would deprive people of a sacramental because of some liturgical fad has problems indeed.
If you have this problem you can shop at L Mart and get yourself a Portable Font to solve this problem.